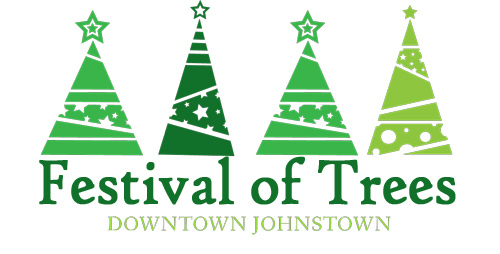 Suddenly it's Holiday Time and there's lots happening at Gallery on Gazebo:
The Saturday after Thanksgiving is Small Business Saturday and the Gallery's planning more performance art with Barry Poglein. Come see our Olive Tree or All Love Tree.  Each Gallery visitor will be invited to design and cut out a dove, the traditional bird of peace. They may then inscribe their own personal message of peace, gratitude,or love. Hopefully our All Love Tree will overflow with a giant flock of doves and many touching words to share … friendship, community, and love for our hometown and neighbors around the world. Be sure to come see! The Gallery's All Love Tree will be displayed throughout the season. Anyone visiting the Gallery during regular hours may add yet another dove to the tree.
The Gallery is also part of America's Giving Tuesday event. We're asking for $10 bucks … that amount won't hurt your wallet, but if lots of us contribute, it can really help. Contribute here, It's easy, just fill out the form: https://www.galleryongazebo.org/giving-tuesday/
GALLERY ON GAZEBO:


A True Gem of
Downtown Johnstown, PA
The Gallery is a welcoming place, a nonprofit 401(c) organization located at 140 Gazebo Place, directly across from Johnstown's Central Park. The Gallery offers visitors, tourists, local residents and downtown workers a friendly and convenient gathering space, combined ever-changing exhibits of art and a wide variety of special events.
As a partner with Vision Together 2025, the Gallery is committed to expanding Johnstown's efforts for a revitalized Central Business District focused around Central Park Square.
The Gallery is free and open to the public. It features rotating exhibits and an assortment of interesting programs along with periodic special events, some of which may require reservations and a paid admission. We invite you to visit The Gallery on Gazebo.
GALLERY ON GAZEBO exhibits art, photography, mixed media and sculpture by talented artists from western Pennsylvania and beyond. We welcome all who appreciate and enjoy art as well as artists who may wish to submit works for exhibition and/or sale. Click here for more details.
A key purpose of the Gallery is to be an informal place within the Central Business District where Johnstown residents and visitors to our community are welcome to gather and enjoy each other's company. We are a place for conversation and thoughtful exchange of ideas. We offer free wi-fi and all are welcome. As a nonprofit, we are grateful for volunteer help at the Gallery as well as financial support. Click for more info …
Gallery on Gazebo offers a wide range of events that bring people together and showcase the many treasures of our community. These include casual evenings with master musicians on our piazza, poetry discussions, open aire painting classes, architectural tours of historic buildings, and many holiday festivities. The Gallery has an active calendar of happenings.  Click for more …
At GALLERY ON GAZEBO our mission is to create a space where conversation, the arts and community programming intersect. 

Our Partners, Collaborators and Supporters:
Gallery on Gazebo is managed by a local volunteer Board of Directors:
Mary Anne Rizzo, President
Michael Cashaw, Vice President
Jenna Cramer, Secretary
Vicki Truscello, Treasurer
Rosemary Pawlowski, Managing Volunteer
Dr. Joel Bezek
Jim Carthew
Lynn Dudish
Laura Huchel
Arlene Johns
Tanya Kvarta
Melanie McDowell
Cassidy Polacek

The city of Johnstown is nestled in a beautiful valley surrounded by steep forested hills. The Stoneycreek and Little Conemaugh Rivers come together in our valley to form the Conemaugh which flows west to become the Kiskiminetas, then the Allegheny, and eventually at Pittsburgh, the waters from our valley join the Monongahela to become the Ohio River and finally the mighty Mississippi.
The river names are Native American, and the Johnstown valley was originally settled by members of the Delaware Tribe. Thanks to our rivers, our town became an important part of the canal system that over carried travelers across Pennsylvania. We also had abundant iron ore and coal in our mountains, and in the mid 1800's, Johnstown residents began making steel. Our economy boomed, and we became a community of immigrants and the largest producer of steel rail in the United States.
Our rivers and our steel industry shaped our history. We suffered many terrible floods, from the Great Johnstown Flood of 1889 to the more recent Flood of July 1977. The 1977 disaster led to a massive recovery effort, and a deluge of monies from the federal government. Johnstown's devastated Central Business District received a lovely new streetscape, as well as many remodeled structures and some striking new buildings.
Unfortunately the flood recovery progress was soon overshadowed by economic disasters. Johnstown's major steel mills closed and so did our two largest department stores and many other downtown businesses. Our Central Business District, the heart of our city, found itself struggling like many others in our nation's rust belt.
Johnstown is a city of strong, determined people. Just as we rebuilt after devastating floods, we are working together now to revitalize our Central Business District.
In 2015 the Pennsylvania Department of Community and Economic Development, Johnstown Area Regional Industries, our local Community Foundation and others engaged the Remaking Cities Institute at Carnegie Mellon University to construct a plan for Johnstown's revitalization. Today the grassroots group Vision Together 2025 is the recognized facilitator of this master plan. Vision is envisioning a new future for Johnstown, and to date the group has enlisted more than a thousand citizen volunteers who are donating their time, energy and expertise to over a dozen different areas of our community where improvements can be made. It is a virtual flood of positive action.
One of the Vision Together 2025 task groups, the Central Park Square Capture team, adopted as its mission the task of attracting new entities to our Central Business District. That team, plus a generous offer from a local building owner, lead to the birth of Gallery on Gazebo.
The Gallery on Gazebo is a non-profit, initially under the umbrella of the Community Foundation, now with its own 501(c)(3) designation. The Gallery is adjacent to Johnstown's Central Park. Our address is 140 Gazebo Place. It's an enviable location, with a lovely outdoor piazza, contiguous to Penn Highland's Community College. Come see us soon!