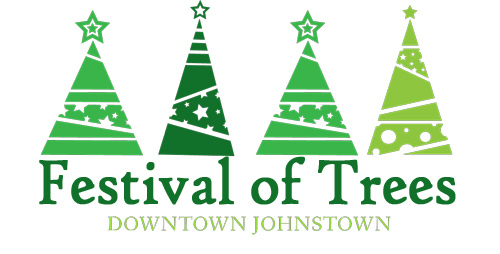 Now Open in lobby
of AmeriServ Financial

Gallery on Gazebo's 2021 Festival of Trees is happening this year in the main lobby of AmeriServ Financial at the corner of Main and Franklin Streets, across from Central Park.

The public is invited to vote for their creative favorite. Paper ballets are available at the bank display, or you may vote on-line using the Form below. Vote as often as you wish. A $100 cash prize will be awarded to the tree with the most votes.
Be sure to stop at AmeriServ to see the trees in person! Sorry, no evening or weekend hours. Display is open only during regular bank hours.

Please complete form below
to vote for your favorite tree.
VoteTrees
"*" indicates required fields
Below are photos of each tree in our 2021 Festival of Trees. We urge you to visit the lobby of AmeriServ to see the trees in person. They are even more beautiful than they appear in the photos. Please vote for your favorite tree. Use the Form on this webpage or vote in-person during banking hours at AmeriServ.

Take a Trip Back to 2020:
Our First Festival of Trees!