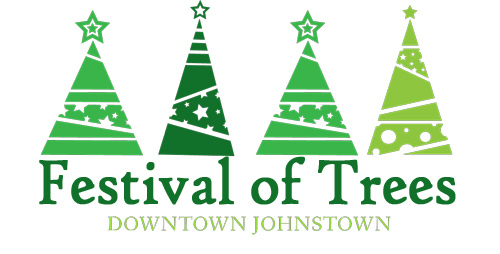 The Gallery's beautiful 2022 Festival of Trees is gone, but not forgotten! 
The display showcased the creative energies and special causes alive and well in our community.
Thousands of holiday visitors viewed the trees in the main lobby of AmeriServe Financial, which is directly across Main Street from Johnstown's Central Park with its Christmas Village and towering Musical Tree.

This year's award winners, as voted by our visitors, were:
Peoples Choice: Connor Towers
Most Creative: Johnstown Garden Club
Most Creative: Johnstown Fire Company
Honorable Mention: Alzheimer's Awareness
Thank you to all our exhibitors for their stunning, clever, thoughtful and entertaining holiday trees. Gallery on Gazebo is proud to help tell your story!
Please enjoy all of the trees here on our website!